General project information
---
Commodities for a Green Economy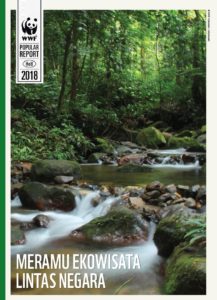 As the project aims for empowering local communities to co-manage natural resources in a sustainable manner and in accordance with a green economy concept, a few pilot projects have taken shape:
A Gaharu-Tea plantation in Batang Ai National Park, Sarawak
Sustainable rubber production in Keralak, Kapuas Hulu
Sustainable pepper production in Batang Ai National Park, Sarawak
Eco-tourism initiatives in both Sarawak and Kapuas Hulu
---
Social Impact Assessment of Implementing Green Economy in the Song-Katibas, Sarawak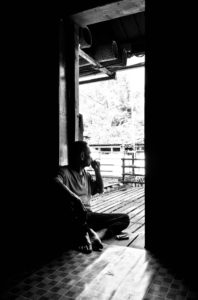 A Social Impact Assesment (SIA) was conducted with the following goals in mind:
Provide a detailed background description of human and non-human settings of the study area, which include socio-economic (e.g. demographic pattern, economic activities, income level, social cultural capital), political and biophysical (e.g. resources and infrastructure) aspects;
Provide a clear picture of local perception towards the existing projects/supports (e.g. government and companies) and local needs/wants for future developments, and potential opportunities and gaps for changes;
Predict the trend of social changes (social impact) for the area before (business as usual) and after (green economy concepts is implemented for the logging and oil palm operations) the implementation;
Use the SIA findings to shape favourable social changes for the directly affected local communities;
Develop guidelines for monitoring the performance of the proposed activities and reporting.
---
Report on orangutan nest recce survey in upper reaches of Katibas river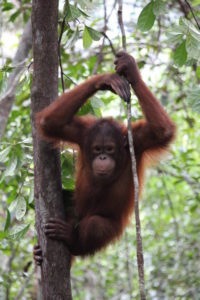 Summary of the report on the orangutan nest surveys:
About 90% of the viable orang-utan populations are found within the forests of Batang Ai National Park and Lanjak-Entimau Wildlife Sanctuary, and the remaining populations are believed to occupy forests adjacent to the protected areas.
This study was carried out along the upper reaches of Katibas river, and was focused in Chemanong and Pasin buffer strip.
The surveys were conducted in areas where orang-utan were historically found or where residents have reported recent orang-utan presence. In total, seven nests were recorded and all nests were found in Pasin buffer strip.
The next step will be an orang-utan population study in Pasin buffer strip using the Marked Nest Count method.
---
Natural Capital Valuation in Baleh, Sarawak
The report looks at three scenarios for a future economic development of the Baleh Watershed region (in particular the Rajang River Basin therein) and the respective effects on its natural capital. As an alternative to a business-as-usual approach a Green Economy and a Conservation Scenario are looked at closely and the gain/conservation of natural capital is measured in monetary value.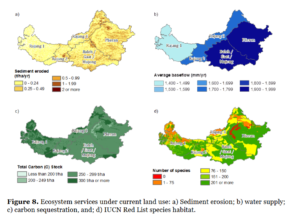 ---
Transboundary activities
An important part of the Project are cross border visits and workshops between stakeholders from Indonesia and Malaysia, which are an active part of the Heart of Borneo and masterminds for the Green Economy…see for yourself!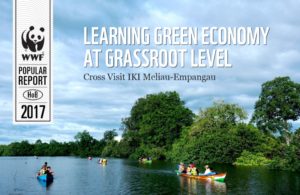 ---
The Silat Hilir Agropolitan Area in Kapuas Hulu District, West Kalimantan
Kapuas Hulu is a large district of West Kalimantan which includes landscapes that are part of the Heart of Borneo corridor and faces growing economic developement. The Kapuas Hulu district includes twenty-three sub-districts and is home to traditional communities and includes two large conservation areas (Betung Kerihun and Danau Sentarum national parks).
The Kapuas Hulu district plan developed in 2014 established a framework for three new District Strategic Areas:
an Agropolitan area for ​​Silat Hilir and six surrounding sub-districts;
an ecotourism area for Lake Sentarum National Park; and
a conservation corridor between Lake Sentarum National Park and Betung Kerihun National Park.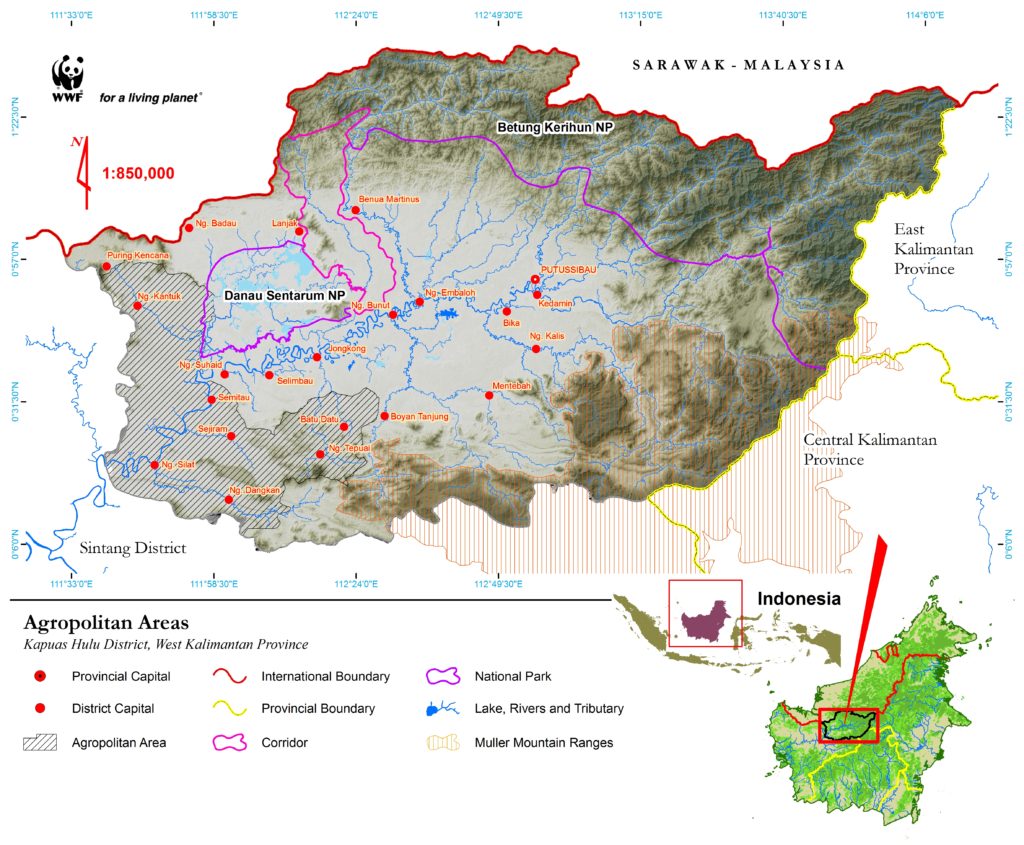 WWF Indonesia is part of a technical working group that is assisting the Kapuas Hulu District Government work though a legislated planning process to develop the Silat Hilir Agropolitan area.To encourage an Agropolitan land use planning process that drives conservation outcomes, WWF Indonesia engaged the Institute of Technology Bandung (ITB) to develop a "Green Agropolitan Area" land use plan.
A gap analysis was conducted, comparing the theoretical or ideal conditions of the Green Agropolitan Area with existing conditions in Silat Hilir and surrounding areas. The framework of the gap analysis is presented across the following five dimensions:
Spatial Dimension;
Economic Dimension;
Environmental Dimension;
Socio-Cultural and Demographic Dimension; and
Institutional Dimension.
---
Panda CLICK! A way to share and engage…
In this project the concept of Panda CLICK! was brought to local communities both in Sarawak and West-Kalimantan to give them a tool to reflect their existing approach to Green Economy and foster discussions on future ideas regarding it. The Panda CLICK! program itself is a training for e.g. members of local communities in the use of a digital camera. Over an extended period of time, those newly trained photographers, will roam their local environment to capture anything they wish to share with the world, their daily activities, cultures and traditions.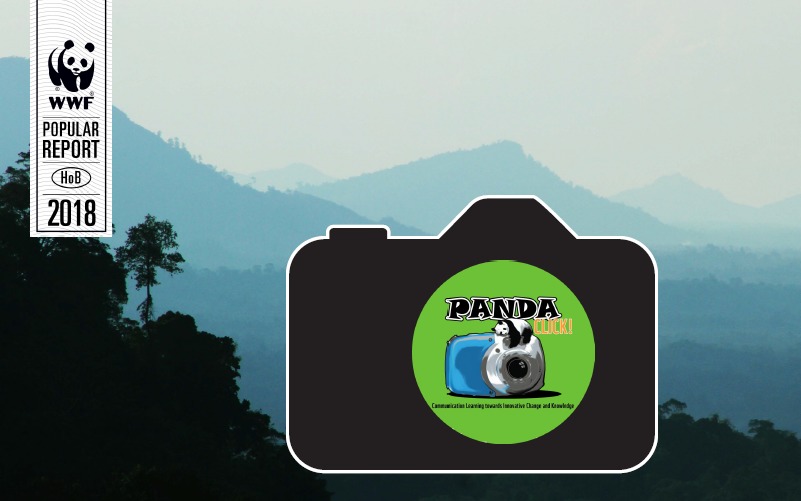 ---
Borneo Green Economy Newsletter
---
WWF Malaysia Green Heart Magazine